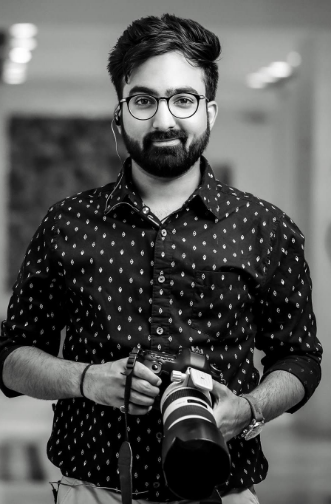 My name is
Jay Chugh


I'm a Wedding Photographer.
Waking up to celebrate Major days of your life with new family is an immense pleasure of 'a Photographers' Life. Started this journey with a vision to capture emotions that are unsaid but can speak thousand words. We may start Professional but we end up making bonds forever. The team's passion and undying enthusiasm has helped JCP carve a niche in the Wedding Photography Industry.
Take months to plan yet they finish with a blink of an eye! ONE BIG DAY.
We promise to share bundles of captivating memories that you can all cherish forever. We strive to capture each element of your wedding day & make it a Priceless moment for you.